Take Action
---
Hungry for change? It begins here.
Want to get the latest breaking news on nutrition, food safety, and health? Join CSPI's free email alert network today. You'll know when important decisions are being made in Congress, in your state legislature, or in corporate boardrooms—and you can make your voice heard when it matters the most.
---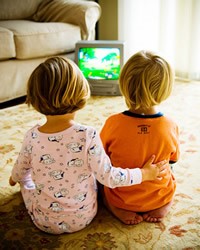 May 13, 2016
The federal tax code allows companies to deduct marketing and advertising expenses from their income taxes, including expenses for marketing junk food to children. The Stop Subsidizing Childhood Obesity Act would eliminate the deduction for junk food marketing to children, which could raise $550 million per year in tax revenue and prevent obesity in one million children.
Please take a minute to email your members of Congress today to support the bill.
---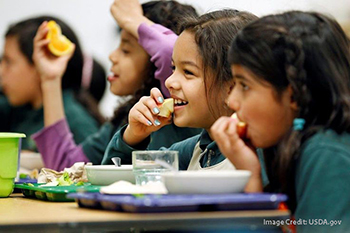 May 5, 2016
The partisan House child nutrition reauthorization bill, Improving Child Nutrition and Education Act of 2016 (H.R. 5003), would significantly weaken school nutrition standards for meals and snacks and beverages (Smart Snacks) and decrease access to school meals for low-income children. Please take a minute to email your Representative today to oppose H.R. 5003.
---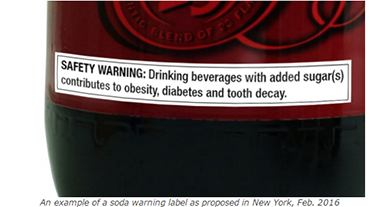 April 20, 2016
Do sugary drinks increase New Yorkers risk of diabetes, obesity, and tooth decay? They sure do! That's why New York consumers deserve to know that information when they buy a sugary drink. Representative Jeffrey Dinowitz is the sponsor of Assembly Bill A. 2320-B that will require warning labels on sugary drinks.
---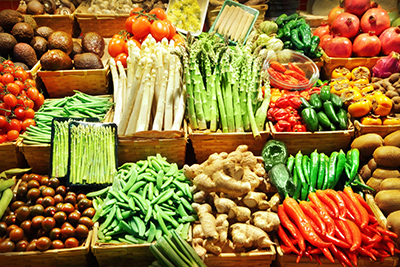 April 20, 2016
Through the Produce Plus Program, D.C. residents who receive certain types of health or nutrition assistance can visit any of the District's 53 farmers markets and receive $10 per week to spend on fresh fruits and vegetables. Produce Plus has enabled tens of thousands of D.C. residents to have greater access to healthy, affordable food.
The Mayor's proposed budget does not include any funding for Produce Plus. Please write to the D.C. councilmembers and urge them to continue to fully fund the Produce Plus Program.
---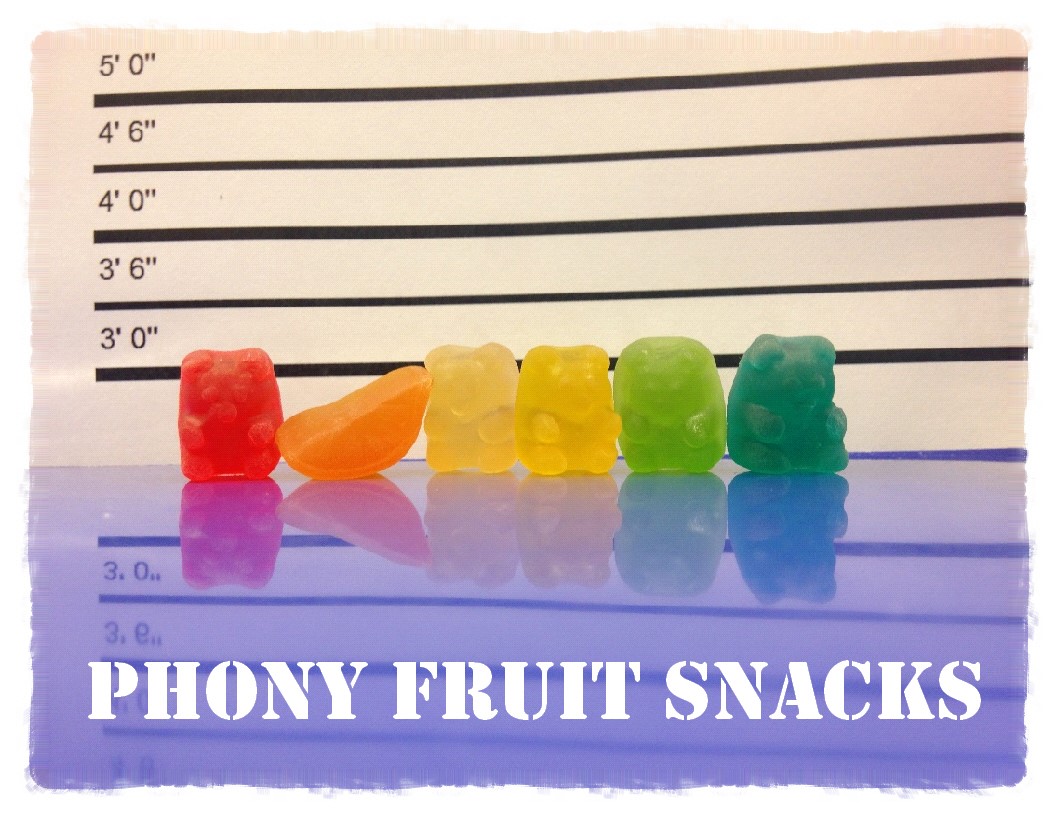 April 8, 2016
Betty Crocker fruit snacks are as unhealthy as gummy bears and are widely advertised to children. Please join us today in sending a message to General Mills today to ask them to stop marketing Betty Crocker Fruit Snacks to kids.
---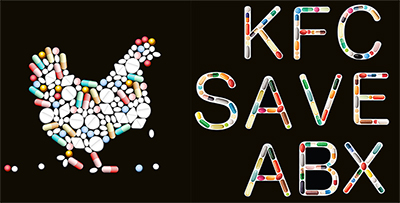 March 31, 2016
Giving chickens antibiotics when they aren't even sick is helping create antibiotic-resistant "superbugs." When these superbugs get into our food they can cause serious illnesses that are difficult to cure.
---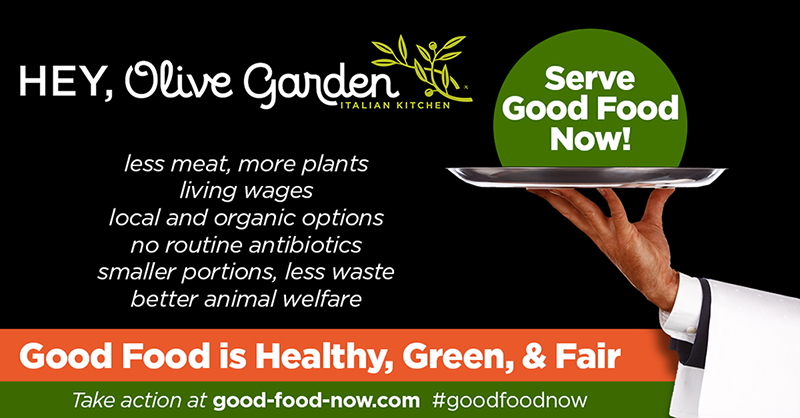 March 25, 2016
Ask the company behind Olive Garden, LongHorn Steakhouse, Bahama Breeze, Capital Grill, Seasons 52, Yard House, and Eddie V's to use its considerable purchasing power to support a healthier, fairer, and more sustainable food system.
---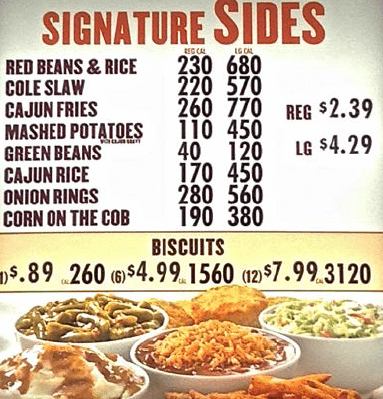 March 24, 2016
Eating out is a big part of Americans' diets; we get, on average, a third of our calories from eating out. Calorie information on menus allows people to make informed choices for themselves and their families. Your email will go to the Department of Health and Human Services Secretary Sylvia Burwell and Food and Drug Administration Commissioner Robert Califf.
---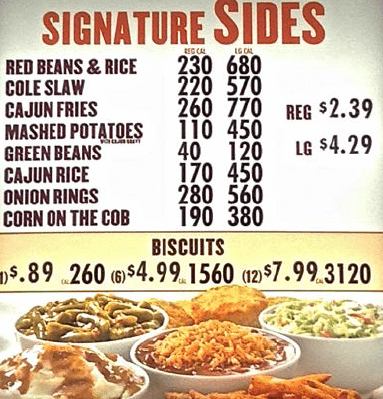 March 22, 2016
Menu labeling is a tool intended to help Americans make informed food choices at a time when obesity and other nutrition-related health problems are at crisis levels, adding significant fiscal and health burdens on the American public, businesses, and federal, state, and local budgets. Please take a minute to email your Senators today to oppose the anti-menu labeling bill.
---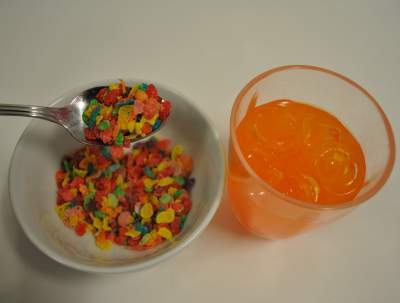 January 26, 2016
We, the undersigned citizens, strongly urge the Food and Drug Administration to ban synthetic dyes from food and beverages given the substantial evidence that the dyes harm susceptible children.
---
January 22, 2016
Kids deserve healthy food. Yet the majority of restaurant children's meals are unhealthy. Ask members of the New York City Council to improve restaurant children's meals.
---
January 19, 2016
Join our campaign by sending an email to Congress, urging your representatives to ask the FDA about its plans to protect kids from dyes.
---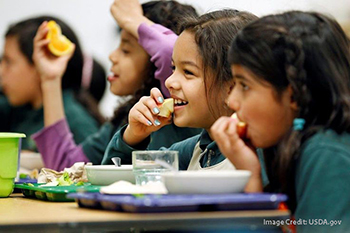 January 15, 2016
After years of partisan fighting in Congress, Senate Agriculture Committee Chairman Pat Roberts (R-KS) and Ranking Member Debbie Stabenow (D-MI) have introduced a bipartisan Child Nutrition Reauthorization bill that maintains the progress on school nutrition while diffusing key concerns from the opposition.
---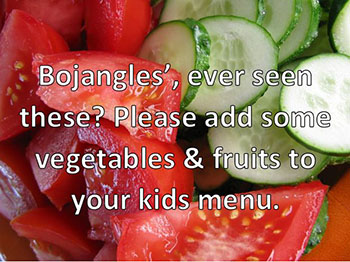 January 14, 2016
Bojangles', the chicken and biscuits chain, kids' menu is incredibly high in calories, fat, and sodium, and offers no fruit, vegetables, or whole grains. Please email them to urge them to improve their kids' meals.
---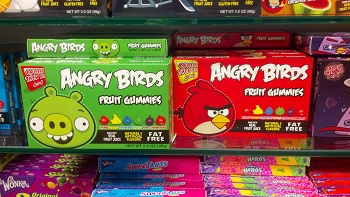 November 25, 2015
Please join us today in sending a message to Rovio Entertainment (the company behind Angry Birds) to ask them to stop marketing junk food to kids.
---
November 10, 2015
Please urge Congress to support FDA's request for 109.5 million to strengthen its ability to implement FSMA, hire and train the workforce it needs, and help industry comply with the new standards.
---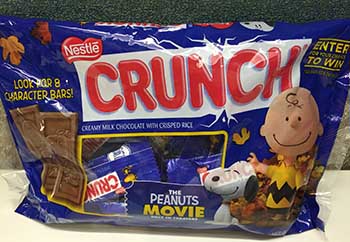 November 5, 2015
Nestle has a better track record than most companies when it comes to not marketing junk food to kids. The company has pledged not to advertise candy to kids under 12—and most of the time that's true. But now the company has put Snoopy and other Peanuts characters on Crunch candy bars. Kids don't need any encouragement to like and eat candy—from Snoopy or anyone else. Ask Nestle to stop.
---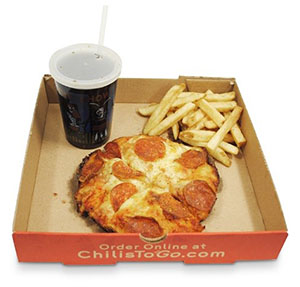 August 11, 2015
Soda and other sugary drinks are leading promoters of obesity, diabetes, and heart disease. Sugar-sweetened beverages are the largest source of calories in children's diets and provide nearly half of their added sugar intake. Drinking just one sugary drink every day increases a child's odds of becoming obese by 60 percent. With one in three children overweight or obese in the U.S., it no longer makes sense to include sugary beverages as part of meals for young children.
---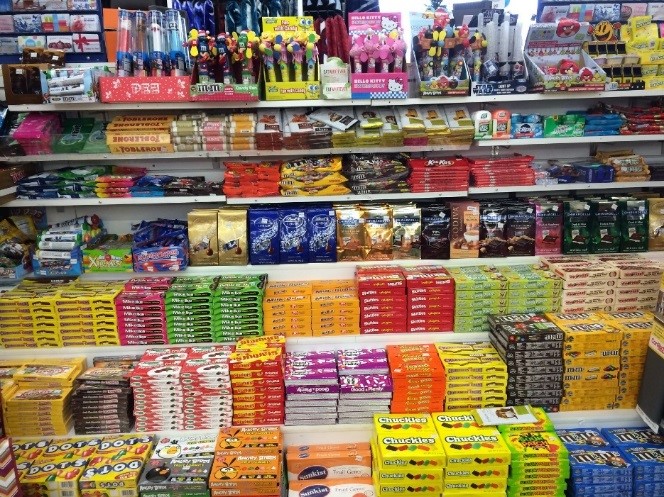 July 30, 2015
Bed Bath & Beyond is not a food store. Ask the retail chain to stop pushing candy on customers at checkout.
---
June 10, 2015
Each year 48 million Americans get sick and 3,000 die from bacteria and other contaminates in our food. In one of his first addresses to the nation, President Obama said, "Protecting the safety of our food and drugs is one of the most fundamental responsibilities government has, and, with the outstanding team I am announcing today, it is a responsibility that I intend to uphold in the months and years to come."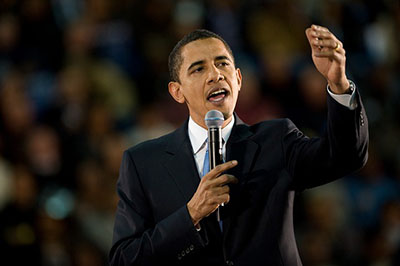 That promise became the Food Safety Modernization Act that he signed into law in 2011.
But, getting the law actually implement has been slow, arduous process. That was in part because of stalling by the White House. The Food and Drug Administration's final regulations are again pending White House review.
Please email President Obama and tell him how important food safety is to your family, and ask him to direct OMB to finish its review of FSMA's food safety rules so that we can start enjoying a safer food supply.
---

May 6, 2015
New York is poised to be the first state to place warning labels on sugar drinks, informing consumers of the increased risk of obesity, diabetes, and tooth decay from excessive consumption of these beverages. Consumers like you have a right to know about the unique health problems associated with soda and other sugar drinks, and we need your help to make this common sense education measure happen!
---
April 15, 2015
Did you know that food and chemical companies can decide for themselves whether a chemical is safe for use in food?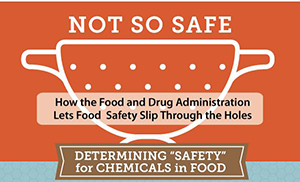 FDA calls safe ingredients "GRAS," which stands for Generally Recognized as Safe. Right now, mysterious new chemical "taste modifiers" can be added to foods and listed only as "artificial flavor." A secretive trade organization funded by flavoring manufacturers can say that chemicals are "GRAS" even when there's no evidence that the chemical is safe. And industry can decide that chemicals are safe—and start using them in your food—even if there's evidence the chemicals might cause cancer.
Tell the FDA that it needs to STOP letting companies decide for themselves which chemicals are safe for use in food. It's the FDA's job to review the data and decide what's safe. And FDA should make GRAS decisions mandatory and public, not voluntary and secret.
---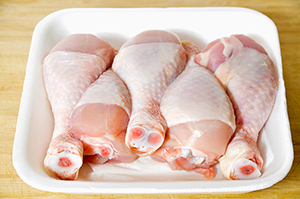 March 16, 2015
Research has shown that daily dosing of healthy food animals with antibiotics is a major contributor to the rise in drug-resistant bacteria in our food supply. We are asking you to take action to help reduce wasteful overuse of antibiotics in food producing animals.
---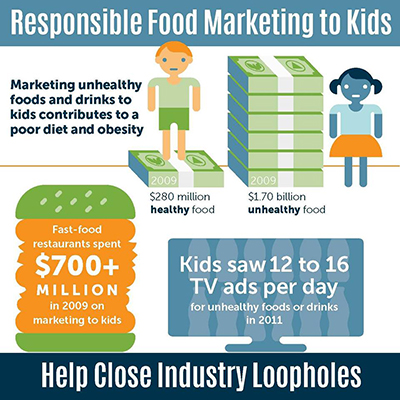 January 20, 2015
Please send a message to food and beverage companies to ask them to do more to protect children from unhealthy food marketing.
---
December 30, 2014
Providing our children with food education has never been more vitally important as it is today. As a result of obesity-related disease, this generation of children are predicted to be the first to die at a younger age than their parents. Furthermore, one-third of children in the United States are overweight or obese and total healthcare costs attributable to obesity could reach up to $957 billion by 2030, accounting for 18% of U.S. health expenditures. At the same time, 17 million children in the US remain hungry.
What can we do to reverse these trends?
Schools, together with local communities and families, need to be at the heart of food education, to teach children about food, where it comes from and how it affects our bodies and therefore, to put the tools of prevention in the hands of children themselves.
---
December 30, 2014
Many people presume that some federal agency is overseeing the safety of the ingredients in our food supply. That's not unreasonable, because that is actually what the federal Food and Drug Administration (FDA) is supposed to be doing, and what Congress told it to do in a 1958 law that created a system of approvals for food additives and allowed companies to use substances that the scientific consensus determines is "Generally Recognized As Safe" or GRAS.
Now, the loophole has swallowed the law. Since 1997, FDA has allowed companies to make their own secret determinations of a substance's safety for use in food.
The legal standard that an ingredient is "generally recognized as safe," or GRAS originally applied to things like oil and vinegar-foodstuffs that are widely accepted as safe to consume. But today, companies are deciding in secret that almost anything they want to put in food is GRAS.
If companies decide on their own that a new ingredient is GRAS, they don't have to tell FDA what their investigations show about safety or even tell the government what or how much of anything they have decided to add to food. In short, the food industry-not FDA-is in charge of what you eat.
What can you do about this shocking failure to ensure our food is safe?
First, check out and share our great new infographic exposing the spaghetti-tangle of FDA's failure to ensure the safety of food additives.
Then, join this campaign to strengthen FDA's role on food safety and let them know how shocked and disappointed you are that they have fallen down on the job and put you at risk.
And stay tuned for more! We are calling on FDA to fix this system, in part, by asking companies to give the agency basic notice of what they are doing. One of our key allies is the Natural Resources Defense Council, which published an important expose of all the secrecy in the GRAS determinations by companies.
With your help, we can fix this frightening problem. We won't rest until FDA is once again ensuring the safety of our food supply.
---
December 30, 2014
This year, the Walt Disney Company announced it will no longer accept advertisements for junk food on its child-directed television, radio, and online sites. Disney also updated its nutrition standards for foods that can be advertised to children. Meanwhile, almost half of food ads viewed by kids are seen on Viacom programming, which includes Nickelodeon.
The food and beverage industry spends $2 billion per year advertising food to children. Kids aged 2-11 years old see an average of 13 food ads a day, mainly promoting unhealthy foods. This contributes to our country's obesity epidemic; one in every three children is overweight or obese.
Please urge Nickelodeon to follow Disney's lead. Write to Nickelodeon and urge it to do right by our kids and stop advertising unhealthy food to them. Thank you.
---
December 30, 2014
Several months ago, we asked you to send a letter to your governor asking him/her to improve the foods and beverages available on state property. Those letters resulted in progress in a few states, but more work needs to be done. Right now, state legislators are getting ready for the next legislative session; please ask them to improve the foods and beverages on state property.
Nationally, 17 million people work for state and local governments, and countless others visit recreational facilities, parks, state agency buildings, highway rest stops, and other state property every day. Visitors and employees deserve healthy options and healthier options could help to reduce health care costs, which burden the state's citizens and budget!
Please send a message to your state legislators urging them to ensure that there are plenty of healthy options available for foods and beverages sold on state property.
---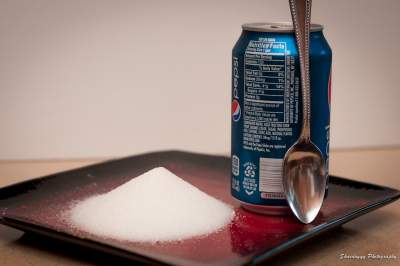 December 17, 2014
We need to see big reductions in soda consumption in order to reduce the roll of soda-related diseases like diabetes, heart disease, and obesity. One way to achieve faster reductions in soda and sugar drink consumption is to enact excise taxes. Representative Rosa DeLauro (D-CT) has introduced the Sugar-Sweetened Beverage Tax Act of 2014 (the SWEET Act), which would levy an excise tax of one cent per teaspoon of caloric sweetener, raising the price of a 12-ounce can by about 10 cents. That's enough to make a modest dent in consumption-and to raise about $10 billion to help prevent and treat soda-related diseases.
---
December 17, 2014
Antibiotic-resistant strains of Salmonella on meat and poultry have been linked to at least 2,358 illnesses, 424 hospitalizations, and eight deaths. In one outbreak of Salmonella Heidelberg infections linked to Foster Farms products, the USDA allowed the contaminated chicken to stay on the market for nearly 10 months as the number of people sickened doubled. We've filed a petition with the USDA to classify these strains of Salmonella as adulterants and keep them out of our food supply.
---
December 17, 2014
Eating out at restaurants is no longer a rare treat saved for a special occasion. Families eat out twice as often as they did in 1970s, with children consuming about a quarter of their calories at fast-food and other restaurants. Unfortunately, the overwhelming majority of children's meals at the nation's largest chain restaurants are high in calories; many also are high in salt and saturated fat.
There has been some progress improving children's meals at restaurants, but not nearly enough. Between 2008 and 2012, the percentage of restaurant children's meals meeting nutrition standards increased from 1% to just 3%-that is, 97% of restaurant meals are still unhealthy.
Given the growing role of restaurant foods in children's diets and the high rates of childhood obesity, it's important to provide healthier options on children's menus. States and localities can support parents in helping children make healthy food choices by nudging restaurants to do better.
Please take a minute to send a message to your state legislators urging them to work to improve the nutritional quality of restaurant children's meals.
---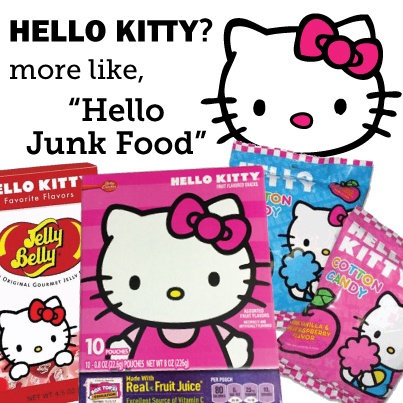 December 17, 2014
The iconic image of Hello Kitty can be found on packages of Jelly Belly jellybeans and Pez candies. And that's not all. Sanrio licenses images of Hello Kitty to be used to promote cotton candy, imitation fruit snacks, Popsicles, marshmallow pops, and sour mints too.
Child obesity rates are at record-high levels. Though a number of factors contribute to children's poor diets, food marketing is an important one. The Institute of Medicine concluded that food advertising affects children's food choices, food purchase requests, diets, and health.
The entertainment company that licenses Hello Kitty, Sanrio Inc., should ensure that her adorable image is not used to advertise junk food to kids.
Please send a message to Sanrio to ask them to follow commonsense nutrition standards for food marketing to kids.
---
December 16, 2014
The Topps Company has plastered the characters from DreamWorksAnimation's "How to Train Your Dragon 2" all over packages of Blow Pops, and their advergame site features "The Dragon Berry Dash," where kids can "powerup" their dragon by consuming Ring Pops, Push Pops, and Baby Bottle Pops. They get double points if they enter in a code from the candy package.
For older kids, Topps is trying to boost its meager Twitter presence by getting kids to #RockThatRock. The contest is aimed at getting kids to post pictures of themselves dancing or singing while wearing Ring Pops. Whenever kids use the hashtag online, the rules of Topps' promotion state that they and their parents/legal guardians are granting Topps "irrevocable," "worldwide," and "royalty-free" permission to use their name, online handle, and profile picture to promote its candy.
Ask any dentist or pediatrician: kids do not need to consume more sugar! Tooth decay remains a problem, and child obesity rates are at record-high levels. Though a number of factors contribute to children's poor diets, food marketing is an important one. The Institute of Medicine concluded that food advertising affects children's food choices, food purchase requests, diets, and health.
Please send a message to Topps and DreamWorks to ask them to follow commonsense nutrition standards for food marketing to kids. Big companies shouldn't exploit kids' natural interests in dragons and dancing to get them to consume junk.
---
December 14, 2014
It used to be that candy was an occasional treat for kids. No longer! Instead, candy is a significant source of calories in kids' diets, beating out the calories they get from burgers, fries, pancakes, or waffles.
Some candy companies have stopped advertising their candy on children's television networks like Nickelodeon. Other companies, however, continue to hawk empty calories to kids, urging them to spend their pocket money and nag their parents to buy confections they can't afford nutritionally.
Please send a message to the candy companies that market junk food to kids to ask them to stop.
---